How to Clean and Cook Beets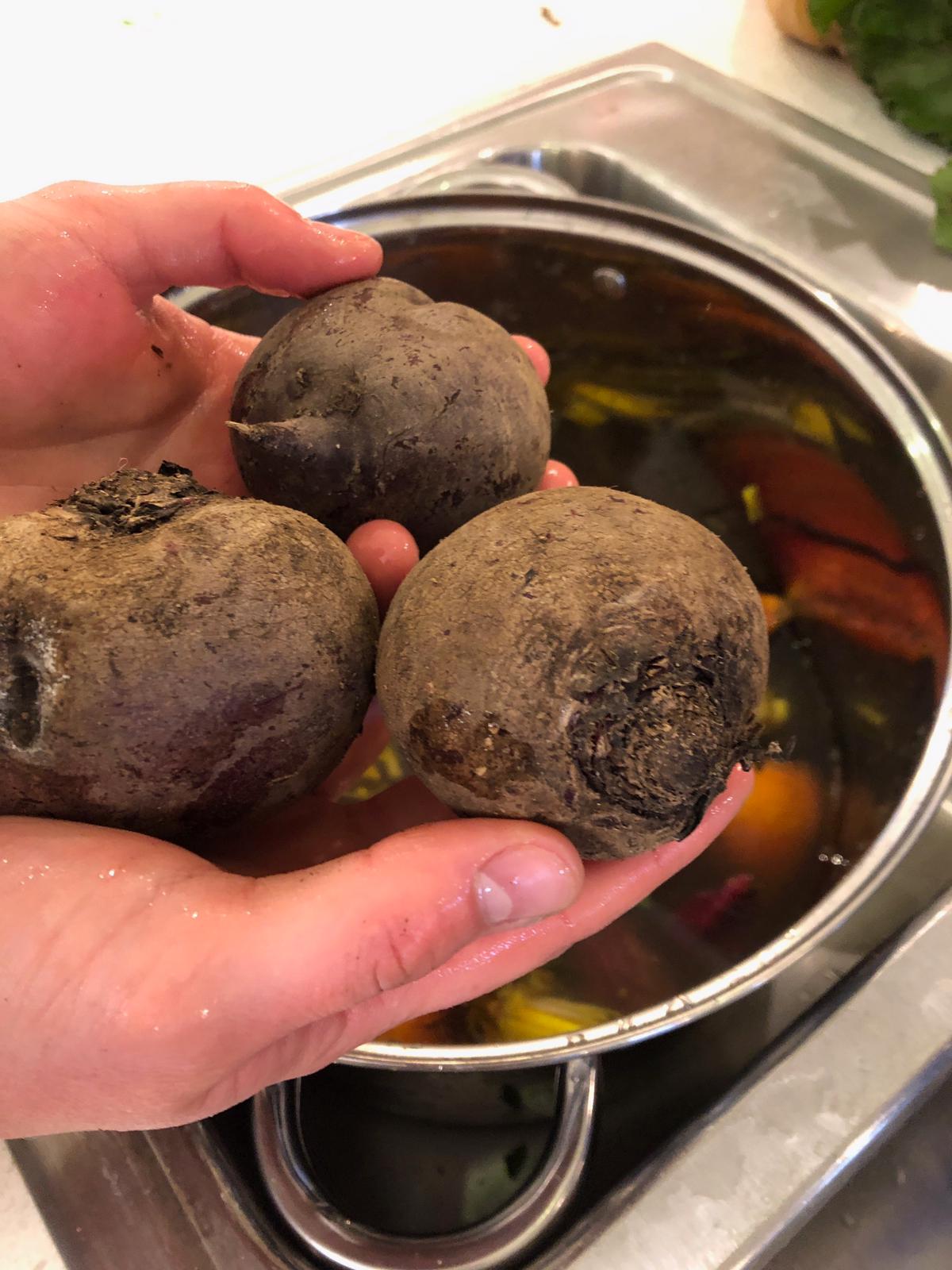 Beets will naturally have a healthy coating of dirt! This is totally normal, it simply needs to be washed off!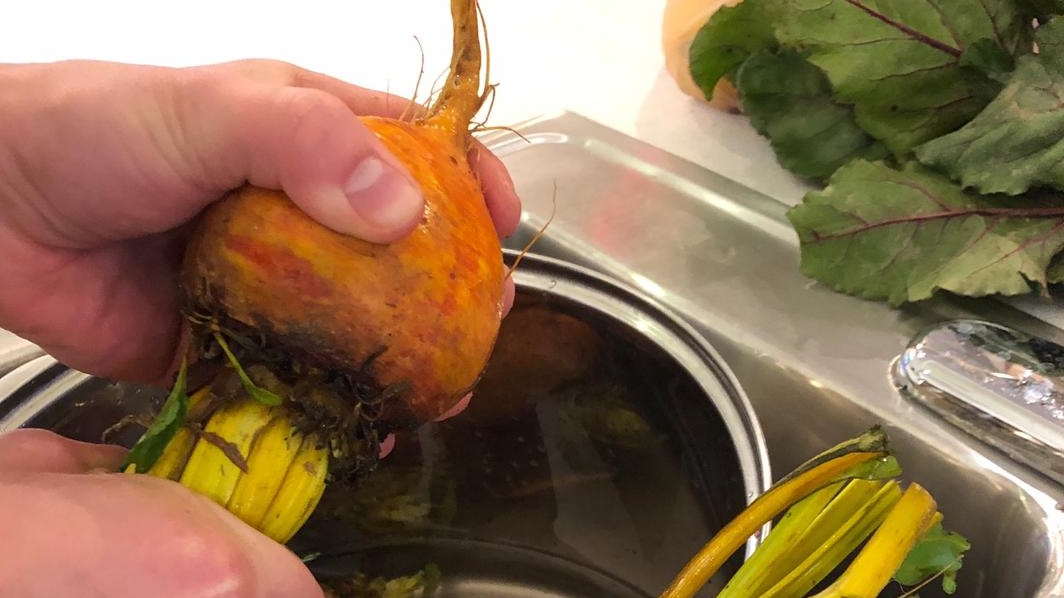 Twist or cut off stems and leaves. These can be saved to saute or use in salad! We just don't need them for roasting.
Scrub beets in cold water with vegetable wash and a clean, rough sponge. You want to make sure all loose dirt and debris is removed! Don't worry too much about dirt on the stem area - we're about to remove this.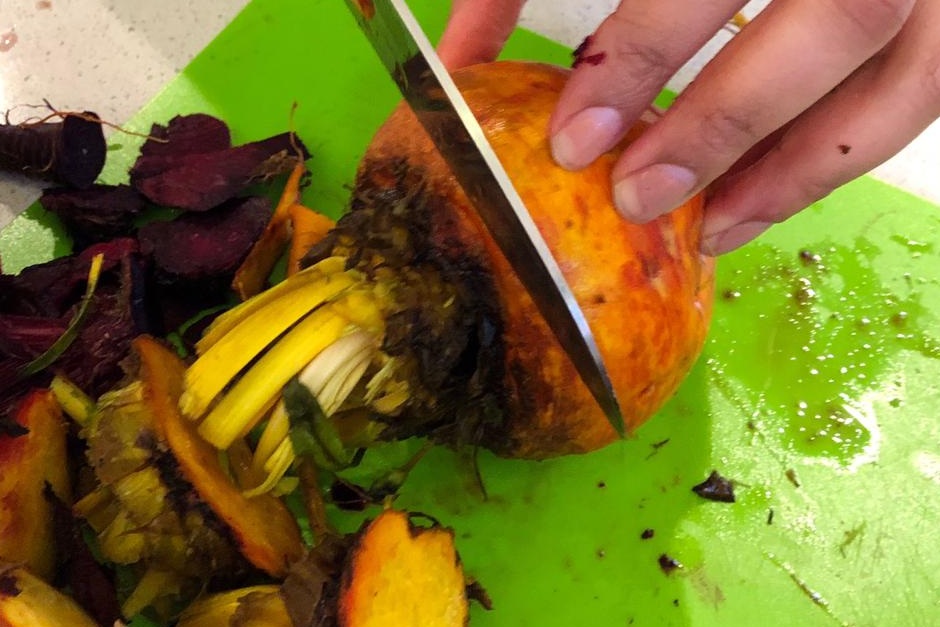 Remove stems with chef's knife. Cut just below the darkened area at the top of the root.
Place beets on a sheet of aluminium foil and drizzle with olive oil. The aluminium sheet will need to be big enough to wrap up the beets. Place the covered beets on a metal baking tray.
Preheat Oven to 400 F. Once ready, place beets on middle rack and bake for 30-40 minutes. Beets are done when a sharp knife can be inserted easily all the way to the middle of the beet!
Remove finished beets from oven and allow to cool before peeling loose skin off of beets using a paring knife or vegetable peeler!